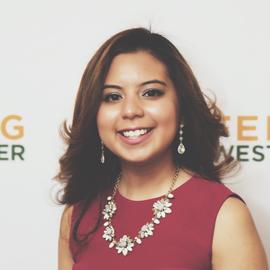 Kristina Magana joined The Michael J. Fox Foundation in June 2019. As a communications officer, she supports corporate communication and media relation efforts at the Foundation to raise visibility of the Foundation's work to speed a cure for Parkinson's disease.
Prior to joining the team at MJFF she lead digital communication efforts at Feeding Westchester, a non-profit organization dedicated to feeding the hungry in Westchester County, NY. In this role, Kristina managed the organization's efforts to deliver clear and thoughtful brand messaging through strategic email and social media marketing.

Kristina graduated from the University of Delaware with a B.A. in mass communications and minors in advertising and journalism.

She believes in the importance of the Foundation's mission to help the millions of families impacted by the disease. Outside of the workplace, Kristina enjoys volunteering efforts and joining young professional groups in her local community of Westchester, NY.