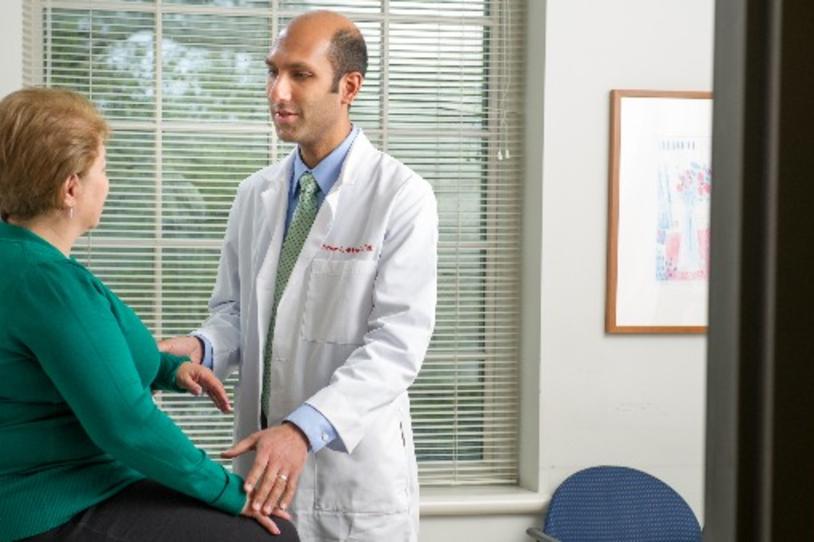 In an effort to make daily use of Parkinson's medications easier and more effective, drug developers are advancing new ways to use existing medications, like levodopa.
A new formulation of levodopa — an under-the-skin, continuous daily infusion — is under review by the U.S. Food and Drug Administration (FDA) to treat Parkinson's symptoms. The drugmaker, AbbVie, recently submitted a new drug application (NDA). The FDA now has up to 10 months to review materials and decide on approval.
What is levodopa?
Levodopa is a currently available Parkinson's disease (PD) drug. In fact, it's the oldest and most commonly prescribed PD medication. Levodopa temporarily replaces dopamine, which decreases in Parkinson's, to treat motor symptoms, such as tremor, slowness and stiffness. Right now, levodopa comes in the form of a pill, a dissolvable tablet, a gel infused into the small intestine, and an inhaler to use as needed. (Read more about levodopa.)
What does this news mean?
Infused levodopa, if approved, may expand treatment options for people with Parkinson's whose symptoms are not well-managed with oral medication. After many years with PD, some people experience periods of good symptom control ("on" time) alternating with periods of poor symptom control ("off" time) throughout the day. These are called motor fluctuations. Motor fluctuations can be tough to treat in some people and may be a reason to consider more invasive treatment options, such as levodopa gel infused into the small intestine or surgical options, such as deep brain stimulation (DBS) or focused ultrasound. 
What research supports this new medication?
In a Phase III trial, approximately 130 volunteers with PD received either infused levodopa or oral levodopa for 12 weeks. At the start of the trial, participants were taking at least 400 mg levodopa per day, had at least 2.5 hours of "off" time each day, and experienced motor fluctuations. Those who received infused levodopa reported more "on" time compared to those on oral levodopa. The infusion group had, on average, almost 2 ¾ hours more "on" time per day. Those on oral levodopa experienced an average of about one hour more of "on" time per day.
The most common side effects of infused levodopa were redness, pain or swelling at the infusion site and involuntary, uncontrolled movement (dyskinesia).
Another ongoing, open-label Phase III trial is evaluating the longer-term safety and efficacy of infused levodopa.
What next?
The FDA reviews the full application and determines, within the next 10 months, whether it needs additional information or can decide on approval. If approved, this new therapy could be available in early to mid-2023.  
It can be tough to know which Parkinson's medication or medications are best for you. And newer may not always necessarily be better, especially if your symptoms are under good control. Make sure you know your available options and work with your doctor to find the best for you. Get tips for thinking about newly approved medications.