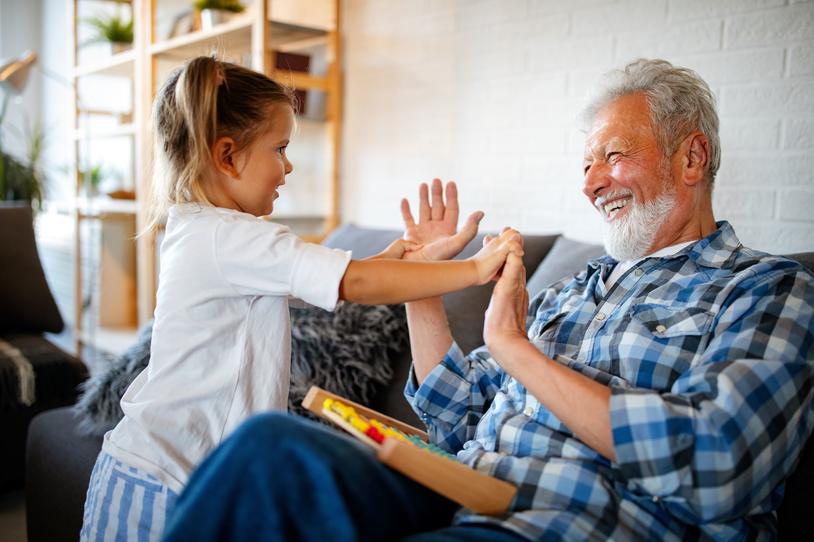 Editor's note: This guest blog, written by Karlee Pringle, a student occupational therapist in the School of Occupational Therapy at the University of Western University in Ontario, Canada, discusses tools (assistive devices) to help people with Parkinson's more safely and easily complete bathroom-related activities.
How can assistive devices help individuals with Parkinson's disease with bathroom-related activities?
There are various assistive devices that have been developed to support individuals in completing bathing and grooming tasks in an easier and more effective way. Individuals with Parkinson's can experience a range of symptoms across the stages of Parkinson's disease that may make bathroom-related activities more challenging. The following article is presented to increase awareness of devices that you may use now or in the future to prevent the potential of falls and injuries. Especially for individuals experiencing fatigue or changes to balance, it is important to know how to use strategies to navigate the bathroom where slippery surfaces can occur. It is important to note that all the assistive devices may not be required for a single individual with Parkinson's, but each may be helpful to know about. If you are feeling concerned about your safety due to symptoms of Parkinson's, it's best to reach out to an occupational therapist who is well-informed on the proper use and installation of these devices.
Non-slip bathmat
A non-slip bathmat is highly recommended for inside and outside the shower. The mat inside the shower should have a suction-cup bottom that grips the shower or tub floor to prevent falls. A mat outside the shower/tub is also recommended to prevent water from getting on the floor and creating a fall risk. Bathmats with rubber bottoms that grip the floor are best, however, double-sided tape or rubber mats can be purchased separately and placed under the existing bathmat.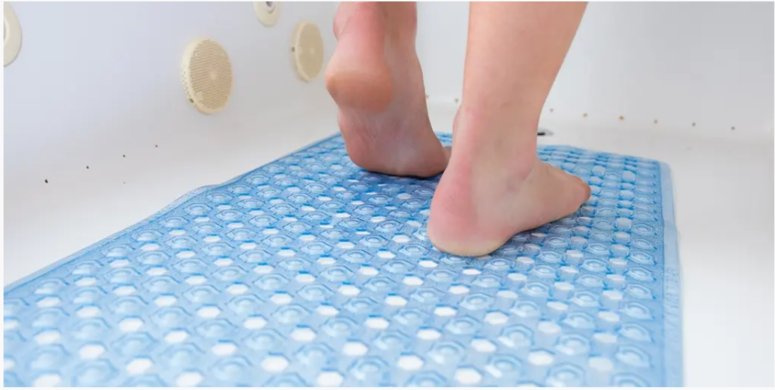 Grab bar
Installing permanent grab bars in the bathroom and shower is a great idea to increase support and prevent falls. However, if you rent, seeking permission from your landlord or building owner may be required. It is important to note which bars currently exist in your bathroom and what they are actually designed for. You should never use a towel bar or soap holder to support your weight. Instead, grab bars properly installed into the wall are designed to support your weight as you enter and exit the shower. Since the layout of each individual bathroom is a bit different, reaching out to an occupational therapist can be helpful when determining the length, type, and placement of a specific grab bar.