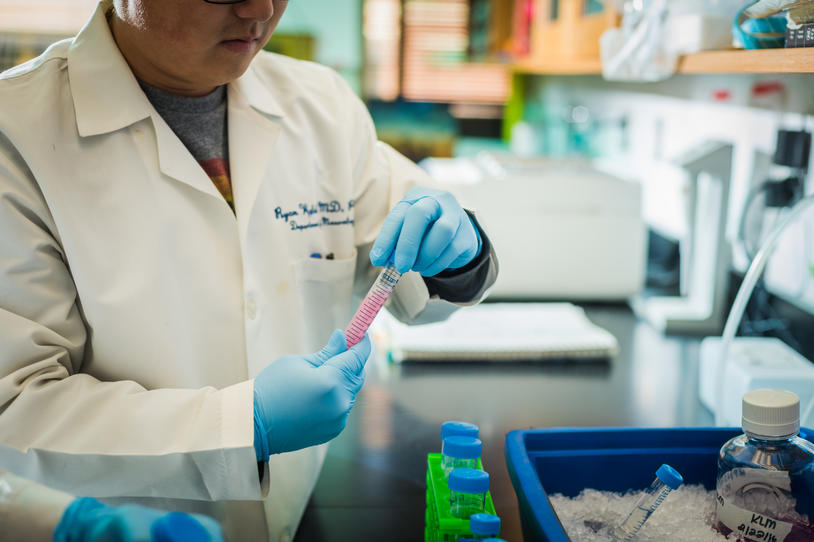 The Michael J. Fox Foundation for Parkinson's Research (MJFF) awarded a $10 million grant to Octave® Bioscience, Inc. for a project to work toward the discovery, development and validation of a new biomarker panel to measure Parkinson's disease (PD) activity. A biomarker panel consists of a collection of biological measures that are used collectively to provide information about a disease. The company has created a quantitative, objective measurement system for multiple sclerosis (MS), and with the help of this grant, aims to leverage that success to do the same for PD. 
Earlier in 2023, MJFF announced the validation of a Parkinson's disease biomarker. Researchers used a tool called the alpha-synuclein seeding amplification assay (SAA) to detect abnormal clumping of alpha-synuclein, a key pathology in most cases of PD.  
However, SAA has limitations. For example, it is currently validated only in spinal fluid, which is difficult to obtain. It is also a binary test, meaning it gives a positive or negative reading, instead of showing the degree of activity.  
With the potential of SAA in mind, MJFF has emphasized biomarker detection and measurement in order to fully leverage the breakthrough, building on more than two decades of funding biomarker work. One example of current efforts is the grant to Octave® Bioscience, Inc, which aims to expand biomarker tests to create a more complete picture of PD.  
"Building on Octave's progress in multiple sclerosis, we are thrilled to work with MJFF to build a precision care solution for Parkinson's," said Jim Eubanks, PhD, Octave's National Director of Medical Affairs and the principal investigator of the project. "Our goal is to create a powerful biomarker tool that addresses a variety of applications ranging from disease activity and progression, disease staging and subtyping, as well as disease modifying treatment development and monitoring." 
Octave's precision care solution provides a measurement system for neurodegenerative conditions, starting with multiple sclerosis. The company's MS solution is currently in use in over 50 clinics, helping patients manage a complex disease. 
MJFF's Chief Scientific Officer Mark Frasier, PhD, noted the importance of this research for people with Parkinson's, "Biomarker testing is a promising development in identifying best responders to certain treatments, evaluating treatment impact, and tracking disease progression – all things that would improve disease management and patient outcomes."