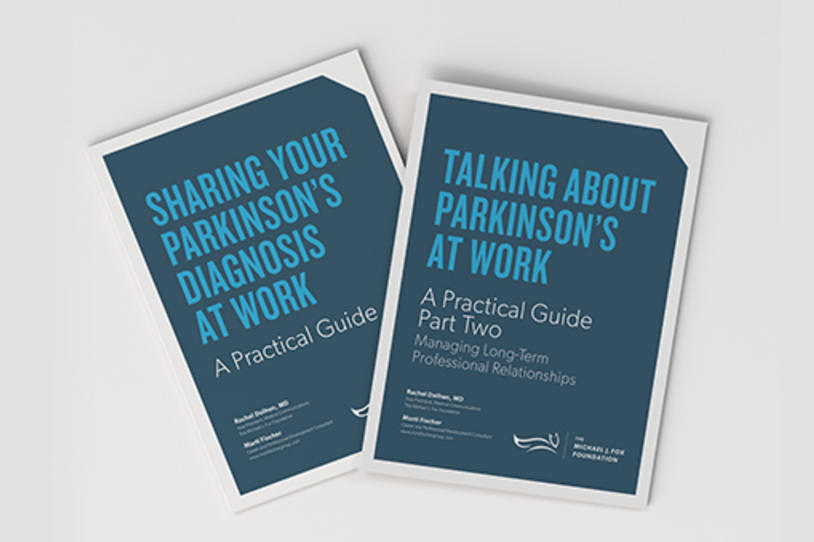 The decision to share a Parkinson's diagnosis at work is personal. Many individual factors contribute to if or when you're ready to disclose this information. And once the conversation begins, recurring discussions may be necessary as symptoms change or the disease progresses.
In collaboration with Marti Fischer, a career and professional development consultant, we have developed a two-part guide to help navigate the ins and outs of talking about Parkinson's at work. Part I, "Sharing Your Parkinson's Diagnosis at Work," provides practical tips and tools for crafting a personalized strategy to bring Parkinson's into the workplace. "Talking about Parkinson's at Work," the recently released Part II, recommends strategies for continuing conversations, handling common reactions and situations, and managing long-term professional relationships.
Download Part I and Part II of the guide.
People with young-onset Parkinson's -- diagnosed at age 50 or earlier -- may be more likely to be in the workforce when diagnosed. Register for our next Third Thursdays Webinar to learn more about the challenges and treatments of young-onset Parkinson's disease.