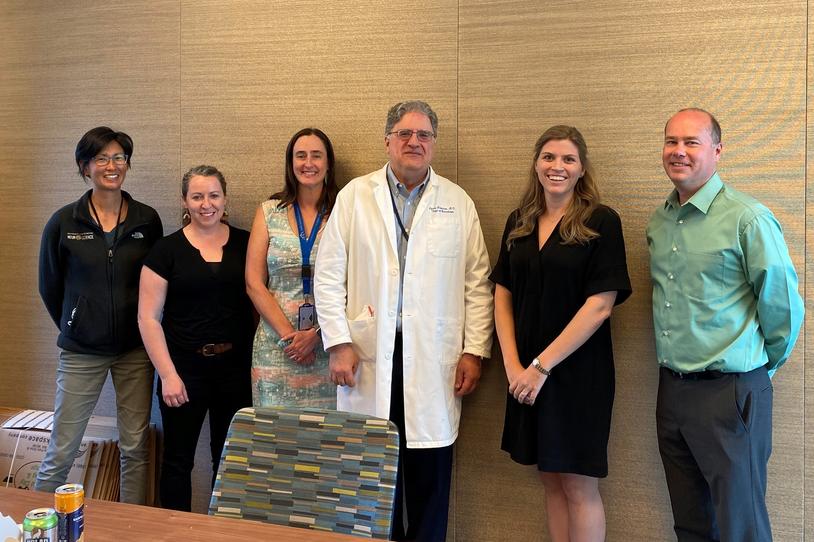 Did you know that more than 110,000 veterans in the United States live with Parkinson's disease (PD)? 
Unfortunately, this is not a coincidence. Research has shown evidence of service-related links to PD, including exposure to Agent Orange, brain injury and recently, contaminated water at Camp Lejeune. Because of these risks, The Michael J. Fox Foundation (MJFF) — in partnership with our nationwide network of advocates — has relentlessly championed legislative action to support research and care for veterans living with PD.   
Thanks to your support, our advocacy is paying off. 
Over the last four years, MJFF has led targeted and grassroots efforts to urge Congress to increase federal funding for the Parkinson's Disease Research, Education and Clinical Centers (PADRECCs). Established in 2001 within the U.S. Department of Veterans Affairs, PADRECCs serve veterans with PD through education, research and state-of-the-art clinical care, including physical therapy, educational and support groups, benefits consultation and speech and occupational therapy. 
But despite the crucial care they provide, PADRECCs remain vastly underfunded. All the while, the number of veterans living with PD continues to grow nationwide, with a 37 percent increase between 2001 and 2018. 
Following our targeted advocacy, the PADRECCs received a 25 percent increase — over $2 million — in funding last year. This increase allows the PADRECCs to begin to expand services to more veterans and provide much-needed relief for centers that have been underfunded year after year.  
This budget boost is a big step forward and the result of committed efforts by advocates. But we can't stop there. Reach out to your representatives in Congress to make sure they know how critical access to health care is for veterans living with PD.
With additional funding, the PADRECCs could create new sites in underserved parts of the country and ensure more staffing and capacity at the existing locations.   
This June, members of MJFF's public policy team visited the Northwest (NW) PADRECC, which has sites in Portland, Oregon, and Seattle, Washington. In addition to providing clinical care and educational outreach for an 11-state region, the NW PADRECC also has research embedded in its mission. The MJFF team saw this in action in Portland, where they heard from neurologists working at PADRECCs that have secured support from funders — like the National Institutes of Health, the Department of Defense, the VA and private organizations including MJFF — to explore aspects of PD ranging from genetics and psychiatric symptoms to toxic exposures.  
The team also met with military veterans and their care partners who shared stories of life with PD and explained how the PADRECCs' one-stop-shop approach made it possible for them to access the high-quality care they deserve — all in one place. 
As encouraging as the visit was, it was also a stark reminder of how critical these centers are for veterans living with PD, and the growing number of people who don't have access to them. 
Please join us in advocating for more funding for the PADRECCs this year by contacting your members of Congress. 
If you or someone you care for is a veteran living with PD, find out more about the PADRECCs here.