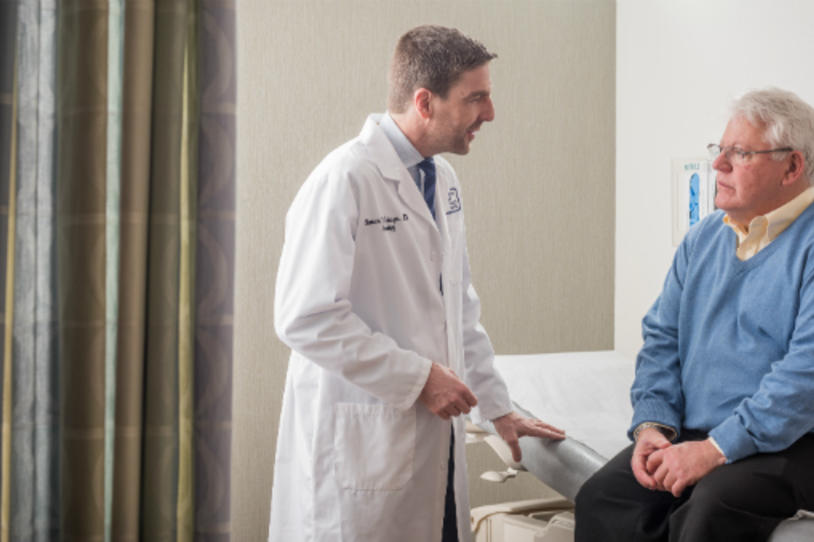 Because Parkinson's involves a wide range of motor and non-motor symptoms, many people living with the disease choose to work with a variety of health care providers to address their needs. A physical therapist can provide strategies to maintain or improve mobility, an occupational therapist helps patients engage in the activities of daily life, and a speech therapist can address slurring or trouble swallowing.
Many people with Parkinson's receive their health care through Medicare and rely on the program to access these therapy services. But current law places limits, or caps, on the amount of outpatient physical, occupational and speech therapy a Medicare beneficiary can receive each calendar year. There is currently a combined $2,010 yearly cap for physical therapy and speech therapy, and a separate $2,010 yearly cap for occupational therapy. Once those amounts are reached, beneficiaries who require additional services in the calendar year are responsible for 100 percent of the cost.
To mitigate the impact of these caps, Congress created an exceptions process for services deemed medically necessary. This allowed Medicare to continue to pay for therapy above the cap if a provider submitted paperwork explaining that the services were needed. However, the exceptions process was temporary and expired on December 31, 2017.
The Michael J. Fox Foundation is currently working with other patient advocacy groups to urge Congress to reinstate the exceptions process permanently. On Tuesday, January 16, 30 organizations, including MJFF, ran an ad in Roll Call asking Congress to address the caps. Physical, occupational and speech therapy are essential to maintaining independence and improving quality of life for many people with Parkinson's. Access to these services should not be cut off arbitrarily.
Stay tuned to the Foundation blog for the latest updates. We're monitoring this issue in Congress and will keep the community posted as it progresses.