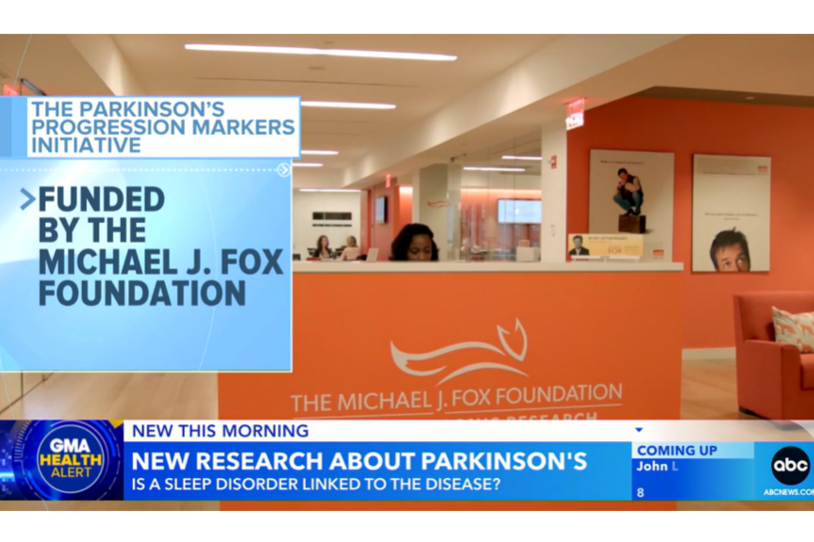 Many of us can recall having trouble sleeping at least once. Some of us may toss or turn when we sleep. Still others like Michael J. Fox Foundation (MJFF) Patient Council member Gary Rafaloff unintentionally act out their dreams — yelling, kicking or punching —as they imagine catching a touchdown pass or fending off a wild animal. Taking a closer look into this condition called REM sleep behavior disorder (RBD) and what it could mean for finding a Parkinson's disease cure, ABC's Good Morning America correspondent Will Reeve sat down with Gary and MJFF's senior vice president of medical communications Rachel Dolhun, MD.  
Diagnosed with RBD nearly a decade before his Parkinson's diagnosis, Gary recalls: "It's a terrible symptom that really isn't spoken about a lot."
Although not everyone who experiences RBD will develop Parkinson's disease (PD), the Good Morning America segment explores common misconceptions of PD, early signs of the disease and how people with and without Parkinson's (especially those who act out their dreams) can join the Foundation's landmark study the Parkinson's Progression Markers Initiative (PPMI).
Dr. Dolhun explains: "People are really enthusiastic about this study. It's one of our first steps toward curing and preventing Parkinson's."
Watch the full segment to hear more about Gary's experience living with RBD and its connection to Parkinson's disease. Then, learn more about The Michael J. Fox Foundation's landmark study, PPMI and join the study that could change everything.