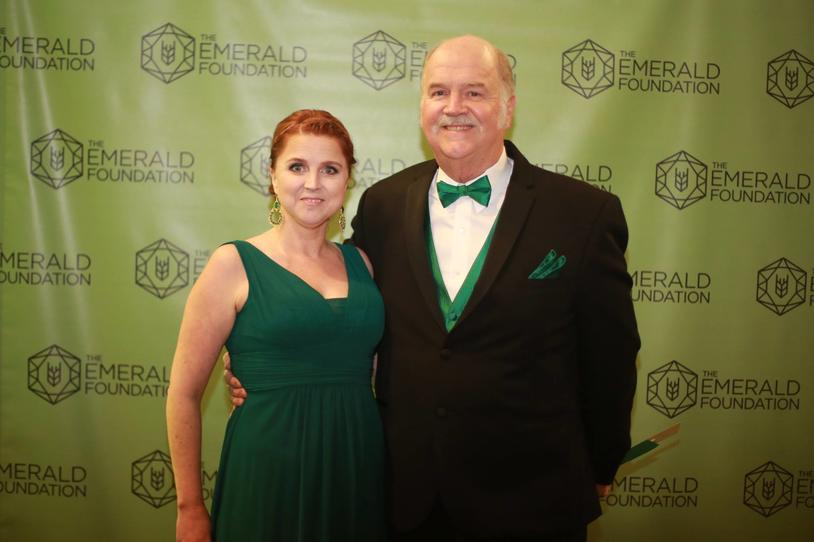 JP Smith, 71, is a volunteer in our landmark Parkinson's Progression Markers Initiative (PPMI) study. PPMI needs people over age 60 who do not have Parkinson's disease. Get started today.
"Start spreading the news…" The Tesla radio was blasting out Frank Sinatra's song and I was doing my best to remember the lyrics as I rolled down the hill into San Francisco to participate in the Parkinson's Progression Markers Initiative (PPMI).
I don't have Parkinson's disease (PD), but my daughter (perkyparkie.com) was diagnosed with Parkinson's when she was 31. Rather than staying passive, we both decided to do everything in our power to take on this neurological disease. This dad responded to The Michael J. Fox Foundation's call to action for family members of people with Parkinson's to get involved in PPMI. PPMI is the Foundation's landmark study following thousands of volunteers and collecting important data with a goal of one day ending PD. I thought I was in front of the volunteer line, but 67,000 motivated volunteers worldwide had already completed online screening at the time. Based on my connection to PD, I was invited to complete a scratch-and-sniff test. (Smell loss is linked to higher risk of Parkinson's disease. Not everyone with smell loss will develop PD.) Based on those results, I was chosen to get a brain imaging scan (a DaTscan, which measures dopamine in the brain) at one of the 28 PPMI medical centers across the country! The closest machine for me was San Francisco. The team offered to fly me, but I preferred to reduce my carbon footprint and drive from my home in Arizona.
Skip ahead if you become comatose reading technical jargon. For PPMI volunteers with Parkinson's or risk factors for developing Parkinson's, the DaTscan data is crucial to understanding brain changes associated with the onset and progression of PD. It is also required to determine your eligibility for PPMI enrollment at a medical center. Most people who join PPMI share data online through surveys or an app. But some, if they're eligible to join in person, complete various tests and share biological samples (e.g., saliva, blood) at medical centers. I decided to undergo the brain scan because I wanted to do something proactive. Participating in research is something I can do to beat Parkinson's.
The PPMI study team at Indiana University that managed the screening process did an exceptional job organizing me. I chose my hotel, I ate where I wished, a driver picked me up and my scanner buddy took good care of me.  I also wandered the waterfront park to wait for the processing and the driver took me back to the hotel. A little extra time allowed me to visit relatives and friends, plus see the San Francisco Arboretum and Muir Woods. As it turns out, I both took a stand against Parkinson's disease and left my heart in San Francisco. I would highly recommend checking out PPMI.
PPMI is open to anyone over age 18 in the United States. Men over age 60 are especially needed. Whether you have Parkinson's or not, join the study that could change everything.
Recently diagnosed with PD or living outside the U.S.? Connect with the PPMI team.