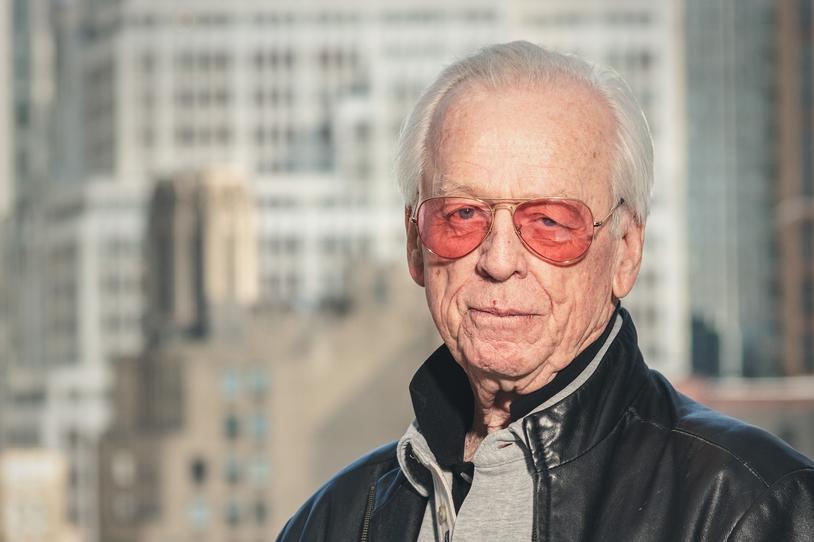 The Michael J. Fox Foundation (MJFF) mourns the passing of Foundation Patient Council member W.N. "Bill" Wilkins. He passed away on July 2, 2023, at age 86. 
Bill's extensive career took him across the United States. From a shoe salesman in Iowa to a vast and successful background in media and advertising, Bill held key executive positions in Las Vegas and nationally with Donrey Media. In 1980 he joined the Institute of Outdoor Advertising (IOA) in Chicago and a year later became the first President of the IOA in New York City to come from within the industry itself. He founded Wilkins Media Company in Atlanta in 1987, and in 25 years grew the business to become the oldest, largest independent out-of-home media specialist in the country. 
After his Parkinson's disease (PD) diagnosis in 2006, Bill generously put the full weight of his attention and experience in media on Parkinson's awareness and advocacy. In 2010, Bill formed the Wilkins Parkinson's Foundation (WPF) as a natural transition to expand awareness of PD and to help accelerate the cure and treatment of Parkinson's disease through research funding. To date, WPF has raised over $1.3 million for global Parkinson's research programs and awareness.  
Bill served as one of the earliest community members of the Unified Parkinson's Advocacy Council, created by MJFF to gather information on the priorities of people with Parkinson's and their families, helping to ensure the needs of the broader Parkinson's community are represented in our collective public policy efforts. His tremendous work in the community led to several awards and recognitions, including joining MJFF's Patient Council as a founding member, the Wesley Woods Foundation's "Key to the Cure" award and the Alan Bonander Humanitarian Award. 
Bill was a devoted husband to his wife Sara Ann Wilkins, a loving father to his five children, Michael, William, Matthew, Trudi and Daniel, and grandfather to 10 grandchildren.  
"Bill was an extraordinarily wonderful person. He seemed to be motivated by his sincere belief in the power that each individual has to bring about good by doing what they can. He is an important part of the great progress made in Parkinson's research over the last two decades and he will be a reason for the improved therapies to come that will make people's lives better," said Veronique Enos Kaefer, MJFF's vice president of philanthropy. 
"Bill became my mentor, someone whose selfless efforts I looked up to, whose optimism and hope for the future inspired me, whose acceptance helped me overcome my own fear of the stigma that comes with this diagnosis, shared Soania Mathur, MD, MJFF Patient Council member and longtime friend of Bill Wilkins shared in her recent blog post. "He was always connecting people, creating collaborations that he felt were necessary and beneficial, his focus always on what he could do, how he could contribute to ending this disease not only for himself but for all of us, once and for all."