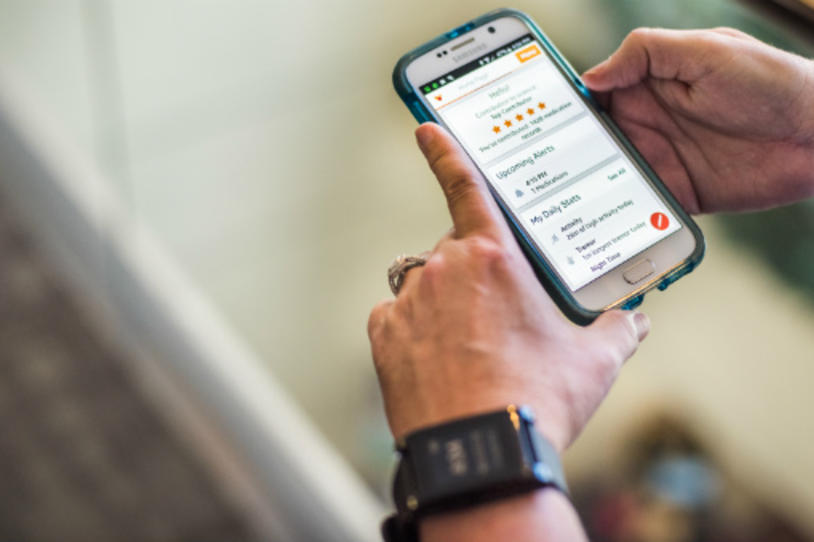 Parkinson's disease (PD) symptoms and progression vary widely from patient to patient. Because of these diverse experiences, it's difficult for researchers to capture a truly accurate picture of what it's like to live with PD. Wearable technology -- including smartphones and smartwatches -- presents a promising new approach that holds the potential to revolutionize how and what type of information is collected and shared from patient to researcher.
As part of a research initiative launched in 2014, The Michael J. Fox Foundation (MJFF) partnered with Intel Corporation to gather, measure and evaluate Parkinson's symptoms using "smart" wearable technology worn by people with PD. Intel developed a big data analytics platform using the Amazon Web Services (AWS) cloud-based infrastructure, through which de-identified data will be made available to Parkinson's researchers around the world. Such an open-access model allows data to flow freely from people with PD directly to scientists, and through analysis, could uncover new clues and present a holistic picture about what it means to live with Parkinson's disease. The first dataset will be available to qualified researchers this summer.
In a recent AWS case study on the Foundation's work with big data, MJFF Co-Founder & Executive Vice Chairman Debi Brooks commented on what the advent of wearable technology could mean for the Parkinson's field at large:
Today, the drug development pipeline for Parkinson's is the best it has been in decades. And when you add the benefit of technology to enable us to complement that genetic information with phenotypic information, basically what it is like to live with the disease every day; that can be a game changer. These are the kinds of dove tailings that could catapult us into much faster progress.
The Fox Insight wearables study described in the video is no longer recruiting. However, you can still contribute to research whenever and wherever by enrolling with Fox Insight and sharing your experiences with Parkinson's disease.