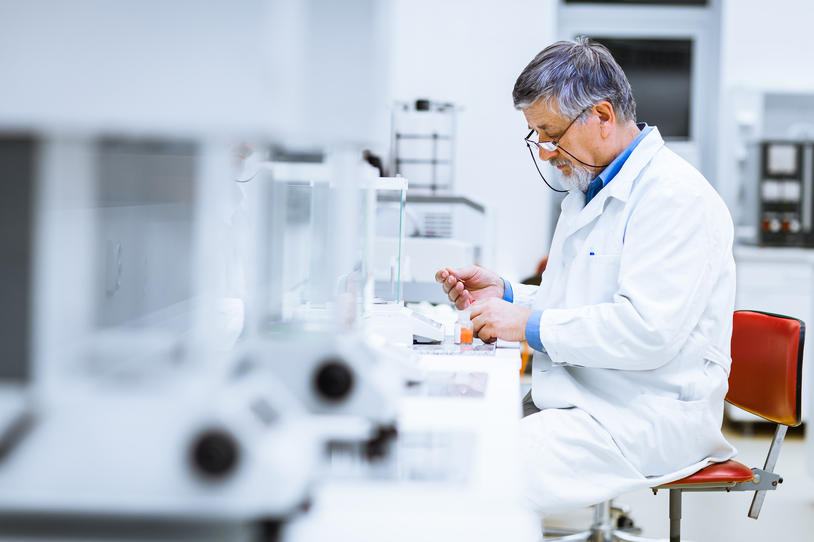 The Michael J. Fox Foundation (MJFF) announces 69 grants that total more than $27.2 million awarded in June and July 2023. These supported projects aim to detect and define early Parkinson's disease (PD) as well as support development of symptomatic and disease-modifying treatments. 
Here we review some projects expanding our understanding of PD, diagnostic tools and potential therapies. See full list of MJFF funded studies.    
Reducing Gait Impairments 
Gait impairments are a common and disabling symptom of PD. Grégoire Courtine, PhD, and his lab at Ecole Polytechnique Fédérale de Lausanne, have adapted a technology they originally developed to restore walking in people experiencing paralysis after spinal cord injury. The technology features an implanted neurostimulation platform that stimulates the spinal cord to support movement and walking. Following early indications this approach may reduce freezing of gait episodes and other walking related impairments in people with PD, the lab is now using funding from the Translational Pipeline Program to expand testing to a Phase II trial in volunteers with PD. 
Understanding Pain in PD  
Many people with Parkinson's suffer from pain, and existing therapies are not always effective. Preclinical research by Alexander Binshtok, PhD, at The Hebrew University of Jerusalem and his collaborators have indicated the biological processes underlying this pain are unique to PD. The team earned funding through a request for applications looking for circuits & cellular targets for PD's symptoms. They are now conducting further research to better understand how PD affects brainstem areas responsible for curbing pain, particularly very early in the disease process before other symptoms become apparent. 
Advancing Strategies to Treat PD 
Improving Understanding of Parkinson's Biology 
Improved understanding of how PD progresses biologically, as well as symptomatically, could improve drug development and inform patient care. Funded efforts to explain this biology include:  
The Michael J. Fox Foundation continues to fund advances in technology and medicine to drive toward effective therapies that can prevent, slow or stop disease progression.  
You can be a part of that mission.  
The Parkinson's Progression Markers Initiative (PPMI) is our landmark study on a mission to stop the disease. It is open to anyone over age 18 in the United States. Whether you have Parkinson's or not, join the study that could change everything.  
  
Recently diagnosed with PD or live outside the U.S.? Connect with the PPMI team.