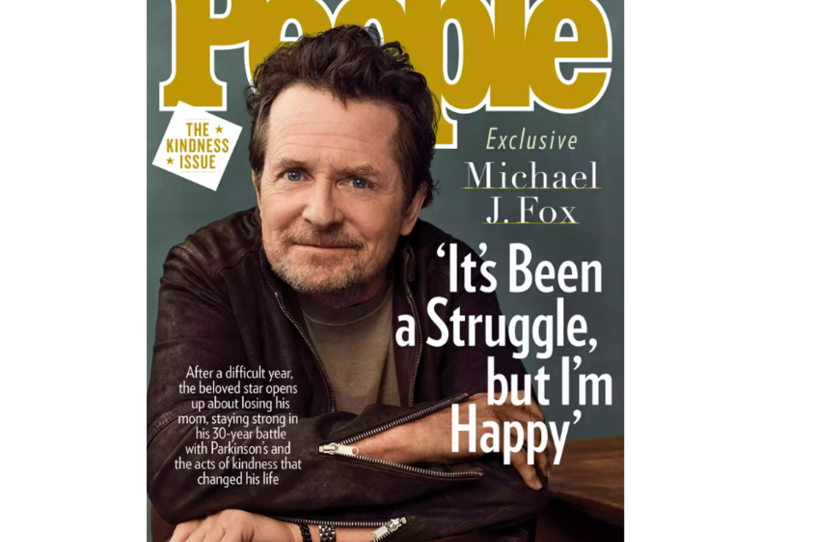 Award-winning actor. Activist. Best-selling author. These are just a few words that describe Michael J. Fox. But his signature humor, optimism and tireless work — even in the face of life's challenges — have also become part of his legacy. In just a few short weeks, the Academy of Motion Picture Arts and Sciences will bestow on our intrepid founder an honorary Oscar award — the Jean Hersholt Humanitarian Award.
On newsstands and in homes nationwide, the latest "Kindness" issue of People has the exclusive story with Michael who opens up candidly about "a year of broken bones and staying optimistic."
Michael speaks openly about the hurdles the past year has brought after surgery and recovery from a series of balance issues and falls and says his recovery has provided him an emotional lift:
"Just now, I'm coming through where the last of my injuries are healing up; my arm is feeling good. Life is interesting. It deals you these things. Now the whole mission is: Don't fall down. So whatever works to not fall down, whether it's a walker or a wheelchair, a cane, a guy with a belt around my waist holding onto it — I use all those tools."
When asked about his family support system, children and how they continue to manage the disease together, Michael shares:
"My youngest [children] never knew me without Parkinson's. Sam was 2 or 3 when I was diagnosed. So they never knew anything else. And there's a certain latitude you have to give someone who has Parkinson's. You can choose how nice to be and how much to do — and how much to know not to do. That's all about empathy."
In true Michael fashion, even after a year of life's challenges, he remains determined more than ever to put a spotlight on the future of possibilities in the Parkinson's pipeline of therapies. Sharing the Foundation's research progress to date, Michael shares:
"Everything we did, the motive was pure. We know the agenda. I just want to cure Parkinson's. We just want to get it done."
In a piece of timeless advice for readers, Michael says, "When in doubt, just be kind." Read the full story here and then, stay tuned to our channels this season for more Parkinson's research updates, resources and Michael's upcoming Oscar award coverage.