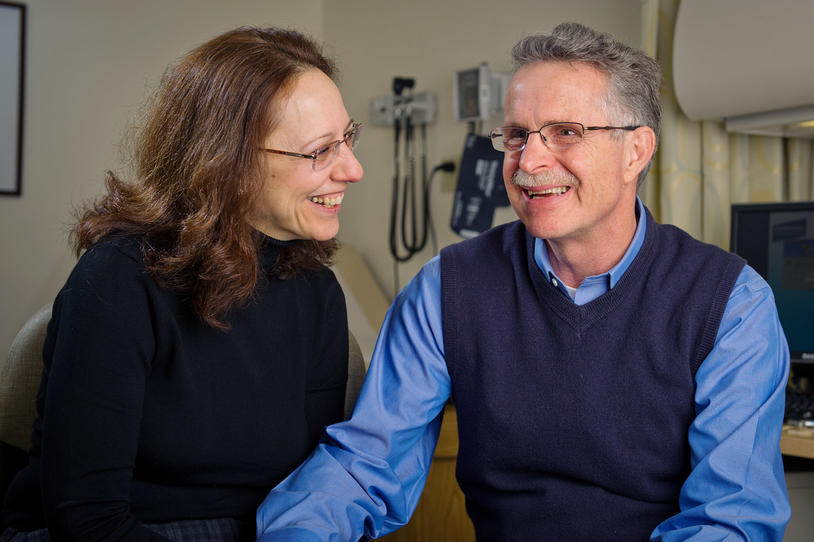 Care partners play a major role in the well-being of a person with Parkinson's disease. Here we share tips for managing a loved one's care, navigating a relationship with a Parkinson's diagnosis and making time to care for oneself.
A Care Partner's Role
When a person is diagnosed with Parkinson's disease (PD), someone who is close them — whether their spouse, child, parent or friend — usually becomes their primary care partner.
Care partners take on many responsibilities, from accompanying a loved one to doctor appointments to managing more household responsibilities. For the most part, care partners do not need special medical training. What's important is establishing a partnership — a mutual understanding of what kind of help with daily tasks and emotional support the person with Parkinson's wants and needs as the disease impacts your routines and lives.
It's essential, too, for care partners to take care of themselves. Parkinson's progresses slowly, and the role of the care partner can last for decades. Care partners need to take time out to renew their energy and stay healthy.
In our free guide You, Your Loved One and Parkinson's Disease, Lonnie Ali, wife of Muhammad Ali and member of The Michael J. Fox Foundation Founders Council, offers guidance for fellow Parkinson's disease caregivers.
Advice for Care Partners
Being a care partner can sometimes be challenging, but having a care partner is essential to the well-being of every person with Parkinson's. Here are three areas to focus on as you adjust to your new role as a care partner while maintaining a healthy and supportive relationship with your loved one.
Managing Your Loved One's Care
Even though care partners do not need special medical training, they play a central role in the medical care of people with PD. Accompany your loved one to doctor's appointments, with their permission. You can offer an outside view on how the person with Parkinson's has been doing in the interim since the last visit. You may also recognize new symptoms or subtle changes that the person with Parkinson's doesn't, such as changes in mood or behaviors, withdrawal from social interaction, or speech that has become softer or more monotone.
When you and your care partner attend appointments together, you both hear what the doctor has to say. You can compare notes afterword and together discuss management options offered. And, you can both be clear on the treatment plan.
Keeping track of all the details associated with medical care can be overwhelming. Here are some tips to help:
Consult a movement disorder specialist — a neurologist specially trained in Parkinson's disease and other movement disorders — if possible.
Prepare a list of your questions for the doctor before appointments.
Stay organized with a calendar that you can take to doctor visits. Note doctor and therapy appointments, start and stop dates of medicines, and any side effects you notice.
Keep a list of all doctors' phone numbers and addresses. Keep a separate list of all medications, their dosages and instructions, and the names of the doctors who prescribed them.
Learn about Parkinson's disease. Gather information about symptoms, treatment options, how other medical conditions may affect your health, and clinical studies that need volunteers.
Familiarize yourself with the terms of your medical insurance. Know what services, including medication coverage and therapy session benefits, are included. Engage the services of a social worker if you need help navigating these issues.
Know your rights in terms of disability coverage, family leave and elder rights.
Discuss important plans and decisions for the future. Talk about wills, advanced directives and other life issues.
Parkinson's and Your Relationship
Parkinson's disease can place stress on a marriage or relationship. The fatigue and motor difficulties of the disease can cause changes in a person's appearance and affect household roles. Cognitive and mood changes may make it hard to initiate and follow through on everyday tasks, which can be frustrating for both of you. Try to be flexible as you establish new routines — assuming responsibility for yard work or paying bills, for example.
As you adjust to these changes in your relationship, communication is important. Be aware of the ways that Parkinson's affects your loved one's ability to communicate. Symptoms like slowness or a "masked" face that doesn't convey emotions can lead to frustration or misunderstanding for both parties.
Care partners may react to Parkinson's diagnosis with denial, fear or anger. Seeing your loved one change, particularly if mood or behavior are altered, can be hard to not take personally. Talking openly about what you are experiencing, clearly communicating on a day-to-day basis, and exercising patience are critical for both the person with PD and the care partner.
If your loved one chooses not to tell others about his or her diagnosis right away, you may feel uncomfortable being less than truthful in response to questions from friends and family. There is no simple answer for how best to support your partner in this situation. Discuss your concerns with your partner but also listen to their reasoning. Consider the implications of sharing a diagnosis on your social interactions and your loved one's career.
If you feel comfortable doing so, visit a counselor or therapist together or individually to work through the many changes and emotions you are experiencing and to learn how you can have a healthy and supportive relationship.
Caring for Yourself
Caring for a person with a chronic illness can be exhausting. It can also be a source of pride, and some care partners feel guilty about taking any time off. But taking care of yourself will help you to be a better care partner. Put together a list of friends and family members whom you can call upon to relieve you for a few hours or in case of an emergency. Consider seeking outside, professional help for in-home assistance if you can afford it.
Don't forget your own interests and your life outside of Parkinson's disease. Schedule regular social activities and time for yourself. Go out with friends, enjoy a physical activity independently or take classes that interest you. If your loved one with Parkinson's requires constant care, look for local programs that will provided temporary help (sometimes called "respite care"). This will allow you the time to seek the support and rest that you need.
Take care of your own health. Stay up to date with your own medical appointments and health care needs. Remember to eat well and to get enough sleep.
Support groups offer the opportunity to share experiences and information with empathetic ears. There are groups for people with Parkinson's and their loved ones to attend together and separate groups just for care partners. Keep in mind that each group has a different character and you may have to try several before finding a right fit. If there are no support groups in your area that you like, consider starting your own. Online forums can also be a source of support.
Additional Resources
Our community on social media has recommended the following resources.
Aging Parents and Eldercare – articles, comprehensive checklists and links to key resources designed for family caregivers
Caregiver Action Network – an information source providing education, peer support and resources
GriefNet – a social network for people dealing with grief, death and major loss
NeuroTalk Communities – a site for people with neurological and brain disorders to find support and advice 
Parkinson's Creative Collective – an advocacy group for Parkinson's disease
National Alliance for Caregiving – a nonprofit coalition of organizations focused on advancing family caregiving through research, innovation and advocacy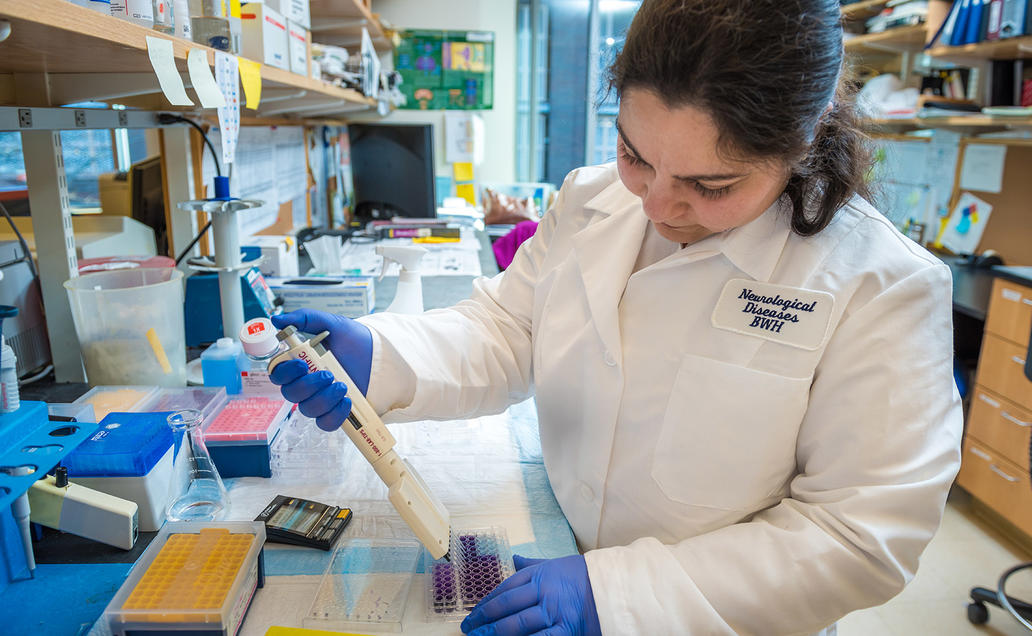 Breaking Research Updates
Read the latest developments in the field's understanding and treatment of Parkinson's disease.
Read Research News
"Plan some activities for both of you to participate in together. This allows for you to connect with each other outside of the caregiving role."
Lonnie Ali
Wife of Muhammad Ali and member of The Michael J. Fox Foundation Founders Council