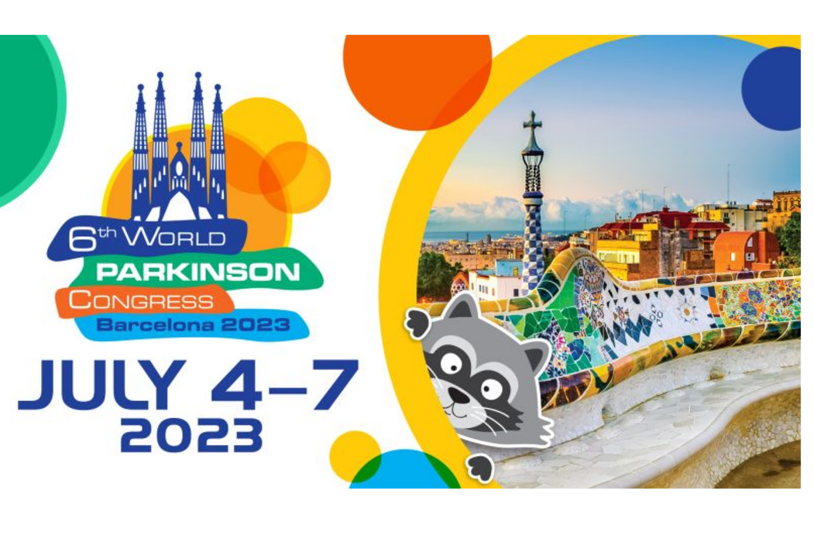 The Michael J. Fox Foundation (MJFF) enjoyed meeting thousands of new and old friends in the Parkinson's community for the 6th World Parkinson Congress (WPC) in Barcelona, Spain. People with Parkinson's, care partners, researchers, physicians and advocates from around the world gathered for the first time since its last WPC in June 2019 held in Kyoto, Japan, prior to the COVID-19 pandemic. The community came together to learn about the latest research and innovations in Parkinson's treatment and care. 
MJFF staff and funded investigators were on hand at our conference booth and were featured in research panels and poster presentations. The Foundation was also a co-sponsor of the Clinical Research Village, where patients and families were invited to learn about the ins and outs of participating in clinical studies. 
For more on all the #WPC2023 action, listen to a special podcast episode titled, "WPC 2023: Parkinson's Without Borders," from MJFF's Patient Council member and official WPC 2023 ambassador Larry Gifford who hosts, "When Life Give You Parkinson's." 
See a few of our favorite behind-the-scenes photo highlights of MJFF at the 2023 World Parkinson Congress below.  
Then stay connected online by following MJFF on Facebook, Instagram, Twitter and LinkedIn. 
MJFF staff joins the Parkinson's community in Barcelona, Spain, to welcome new and old friends. 

MJFF staff posing for a fun selfie at the Foundation's booth. 

MJFF staff members enjoying a photo-op with WPC Mascot, "Parky the Racoon." 

MJFF's Director of Clinical Research J Solle moderates an impactful discussion on "Challenges, Considerations & Opportunities of Undertaking Research in Africa" in the Clinical Research Villages.

MJFF Patient Council member Denise Coley and her care partner and husband Bernard Coley alongside community members Richard and Angela Huckabee lead a powerful discussion on inclusivity in Parkinson's research and care.

MJFF Patient Council member and WPC 2023 ambassador Larry Gifford leads a discussion on how to mobilize the global Parkinson's community.

New friends stop by MJFF's booth to learn more about the Foundation's mission.

MJFF Patient Council members join the Foundation's "Ask the Expert" session to connect and share advice with community members on their questions.

MJFF's very own "Ask the MD" and lifestyle medicine physician Dr. Rachel Dolhun presents her poster on "Lifestyle medicine for Parkinson's disease: Diet as a treatment tool." 

MJFF's associate director of clinical research Caitlin Kelliher shares how the Parkinson's community plays a critical role in the Foundation's landmark brain health study, the Parkinson's Progression Markers Initiative (PPMI).

More than 350 people, families and supporters joined MJFF's and Cure Parkinson's co-hosted networking reception to meet community members from around the world.