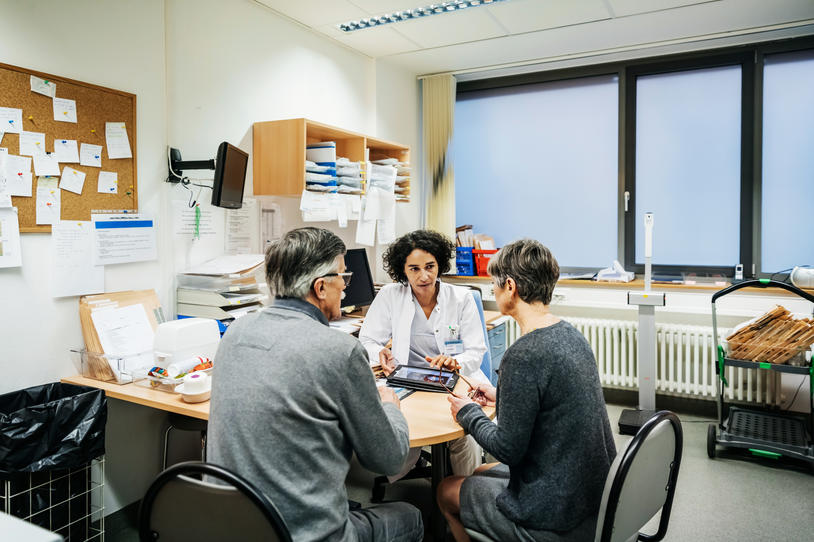 The Michael J. Fox Foundation's landmark Parkinson's Progression Markers Initiative (PPMI) study is excited to announce the availability of three new datasets for users to achieve research goals. View here for a list of datasets available.  
The cerebrospinal fluid alpha-synuclein seed amplification assay dataset has been reformatted to be more user friendly for a broader range of researchers. This dataset will allow users to access information on the biomarker's validation and help researchers develop better diagnostic tools to accelerate the search for Parkinson's disease treatments. 

A 10-year PPMI curated data cut provides a one-stop-shop for key information on 2,347 participants, including their longitudinal profile, risk profile and more. This information details participants' possible disease courses and helps researchers choose participants for relevant studies and therapies. 

Data from the Roche mobile app pilot, captured with a smartphone, is now available for selected PPMI participants. The dataset collected on the app includes measures of brain health changes such as cognition and mobility. With this information, participants can track their disease progression and the changes that happen. This allows them to choose the right studies and for researchers and clinicians to implement the correct course of patient care and potential therapies. 
Since the launch of PPMI in 2010, the study has changed how Parkinson's research is done and what scientists know about the brain. PPMI follows people — with and without Parkinson's — over time, gathering information to learn more about how brain disease starts, the changes it causes and how to stop progression. Some volunteers of the study shared their data online and others have shared biological samples. With over 50 medical study centers in 12 countries, PPMI has the largest and most robust Parkinson's dataset and biological sample library, open to scientists around the work to speed breakthroughs.  
Andrew Siderowf, MD, a member of the PPMI steering committee, highlights the significance of these new datasets, which are curated to include the most relevant and widely used clinical and biomarker variables and formatted to be user-friendly.  
Andrew said, "PPMI data have always been free and publicly accessible, but time and effort were required to compile an analytic dataset from the tables in the repository at LONI. Our hope is that these new, streamlined datasets will empower scientists as they investigate the causes and potential cures for Parkinson's disease."   
View the updated data user guide for more information on access and system navigation. To access general PPMI data, click here. 
Explore a variety of resources MJFF offers to researchers here.